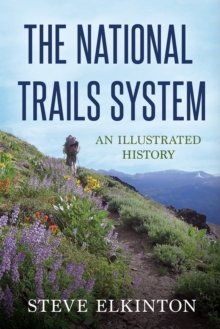 The National Trails System : An Illustrated History
1641120193 / 9781641120197
6 x 228 mm, 0 grams 276 pages
The National Trails System, An Illustrated History richly describes how the National Trails System was established by federal law in 1968.
It builds on the conservation history of the mid-20th Century to show how the trails system grew from the same political trends that envisioned the Land and Water Conservation Fund, the Wild and Scenic Rivers Act, and the Environmental Protection Act.
Once passed, the Trails Act--and the trails it established--evolved as political and public trends shifted.
This history portrays these changes to show that what started as an experiment has resulted in a nationwide network of trails for all tastes and abilities involving thousands of volunteers and providing recreational and heritage opportunities for millions.
Readers interested in recreation, discovery, history, politics, and conservation will find these themes unfolding around the story of America's national trails.
At first, there were only two trails--the well-known Appalachian and Pacific Crest National Scenic Trails. Today, there are thirty national scenic and historic trails creating a network larger than the Interstate Highway System.
This is the first comprehensive history of the National Trails System.
It is based largely on primary sources and is offered in chronological chapters, with photographs and maps.
The 50th anniversary of the National Trails System is an ideal time to document its evolution and progress.
BIC:
HBJK History of the Americas, HBLX 21st century history: from c 2000 -, WSZC Walking, hiking, trekking