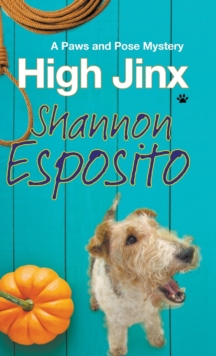 High Jinx (Main - Large Print)
072789501X / 9780727895011
144 x 222 mm, 384 grams 304 pages
Doggie-yoga instructor Elle Pressley's Halloween is about to get seriously creepy . . .

When doggie-yoga instructor Elle Pressley's eccentric Greek client tells her she's been cursed by the evil eye, Elle shrugs it off - until she discovers a body hanging from the kitchen rafters at a Halloween party.

Finding herself dragged into the ensuing investigation, Elle turns to her new boyfriend, Devon Burke, the hunky local P.I. But while she's learning to trust again and open her heart, she's also discovering that trusting the wrong person can be a deadly mistake. With Devon distracted by new evidence in his parents' murder case and Elle's streak of bad luck continuing, is fate about to deliver them both into the hands of a determined killer?
BIC: