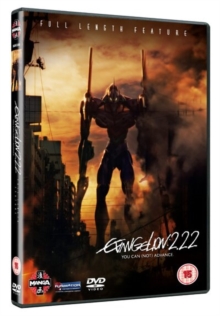 Evangelion 2.22 - You Can (Not) Advance
(15) Suitable for 15 years and over.
The second feature-length instalment based on Hideaki Anno's giant robot TV anime.
With Earth under constant attack from the invading 'Angels', NERV introduces two new pilots into the fray: the enigmatic Makinami Mari Illustrous and Captain Asuka Langley Shikinami.
As Shinji and his new comrades are thrown into action together, they soon realise that if they are to succeed and turn the tide in the war against the Angels, they must form a common bond and overcome their old loner ways.