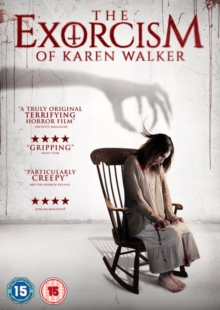 The Exorcism of Karen Walker
(15) Suitable for 15 years and over.
Steve Lawson writes and directs this low-budget horror which follows a woman suffering from demonic possession.
Karen Walker (Denise Moreno) has been locked in an asylum for much of her life, believed to be suffering from the consequences of an abusive childhood.
However, when her family discover that she was not abused and that more sinister forces are at play they hire psychic Ada (Rula Lenska) to try and force the evil demon from Karen's body.