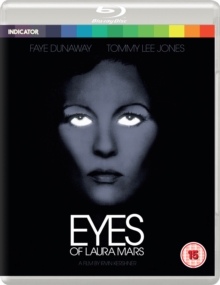 (15) Suitable for 15 years and over.
American thriller about controversial fashion photographer Laura Mars (Faye Dunaway) who has premonitions in which she predicts several bloody and violent murders.
When the police are called in she is stunned to find that her kinky photographs echo official images of real murder scenes.
When the visions become more frequent, she realises the killer is now trailing her.
Commentary: Irvin Kershner (director), David DeCoteau trailer commentary
Other Documentary: 'The Eyes Have It', 'Visions', 'Eyes On Laura Mars'