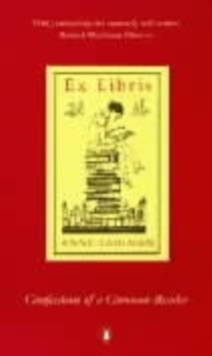 Ex libris : confessions of a common reader
0140283706 / 9780140283709
Reprint. Originally published: U.S.: Farrar, Straus and Giroux, 1998; London: Allen Lane, 1999.
Anne Fadiman is the sort of person who learned about sex from her father's copy of "Fanny Hill", and who once found herself poring over a 1974 Toyota Corolla manual because it was the only thing in her apartment that she had not read at least twice. "Ex Libris" wittily recounts a lifelong obsession with books.
Writing with humour and erudition she moves easily from anecdotes about Coleridge and Orwell to tales of her own pathologically literary family. 'One of the most delightful volumes to have come across my desk in a long while...witty, enchanting and supremely well-written' - Robert McCrum, "Observer".
BIC: