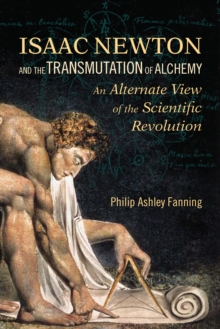 Isaac Newton and the transmutation of alchemy : an alternate view of the scientific revolution
1556437722 / 9781556437724
Isaac Newton was an alchemist. That fact is usually brushed aside as unrelated to his leading role in the scientific revolution, but author Philip Fanning has re-examined the evidence and concluded that the two were really inseparable.
In this book Fanning shows us the surprisingly profound influence that Newton's study of alchemy had in shaping his scientific thinking.
Transcending simple empiricism, alchemy was an experiential science that involved the experimenter as much as the subject of experiment, and it had profound spiritual and psychological dimensions.
Often dismissed as simply an unscientific precursor to chemistry, it was in fact a complex Gnostic pursuit that drew upon the entire mental and moral being of its practitioners.
Instead of the usual story of reason, curiosity, and scepticism overcoming ignorance, superstition, and gullibility, Fanning tells of an ancient, carefully tended occult institution passed from generation to generation until at last it came down to the man who gave the world modern science. He also details the ways that this infant science rose up to establish a limited but dominant paradigm of truth that relegated the major esoteric and spiritual tradition of alchemy to the fringes of discourse prior to its twentieth century revival by psychologist Carl Jung and other innovative thinkers.
BIC: