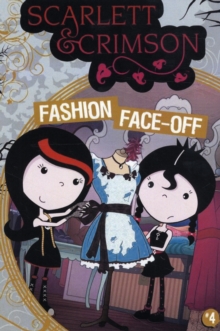 Fashion face-off
1847387462 / 9781847387462
Usually dispatched within 4 weeks
When Scarlett enters Fringe Magazine's 'Design-your-own-fashions' contest she has just two weeks to create a DVD presentation of a full-fledged fashion show featuring clothes of her own design.
There's just so much to do - from designing the outfits to sewing the clothes, modelling them to planning the show presentation and filming. And as things progress, Scarlett gets a little obsessed with the thought of winning, so much so that tensions rise between her and her friends, and even Crimson is not spared!
Luckily the Darq crew are there to help and show Scarlett that there are things more important than winning a contest - and that good things can still happen even when you don't win!
BIC: