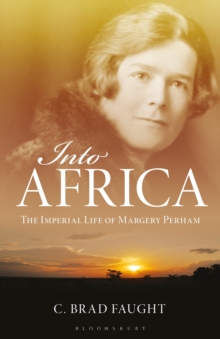 Into Africa : the imperial life of Margery Perham
1350163481 / 9781350163485
Usually dispatched within 4 weeks
22 cm 208 pages : illustrations (black and white)
Professional & Vocational Learn More
Tertiary Education (US: College)
Reprint. Originally published: London: I.B. Tauris, 2011.
In the long history of the British Empire there are few stories as singular as that of Margery Perham.
From the moment she first set foot on African soil in 1921, to her death over sixty years later, Perham was focused on the ways and means of Britain's administration of its African domains.
She acquired an unrivalled expertise in all aspects of this branch of empire: its systems of governance and those who administered them; its economic impact; its geo-strategic implications and its effect on Africans, including their sense of nationalism and attitudes towards the end of empire.
She spent a long and varied career exploring the continent as a traveller, academic, prolific author, and high-level government policy adviser.
In later years, Dame Margery Perham, as she became in 1965, was Britain's best-known voice on the end of empire and African independence.
In this new biography, the first of its kind and based primarily on Perham's extensive private papers, C.
Brad Faught tells her life story in all its richness while throwing fresh light on Britain's twentieth-century imperial experience.
BIC:
BGH Biography: historical, political & military, HBJH African history, HBLW 20th century history: c 1900 to c 2000, HBTQ Colonialism & imperialism