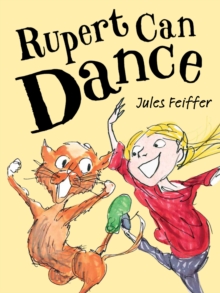 Rupert can dance
1783442433 / 9781783442430
Usually dispatched within 2 weeks
28 cm 28 unnumbered pages : chiefly illustrations (colour)
Rupert has a big secret: when his owner, Mandy, is asleep, he dances the night away.
One night Mandy catches Rupert mid-dance, and she's thrilled!
Thinking she can perfect his skills, she tries to give him dancing lessons - but Rupert is horrified.
Lessons are for dogs! Cats do things their own way. Sulking, he refuses to dance, until Mandy comes up with the perfect plan to get his toes tapping again...
BIC: