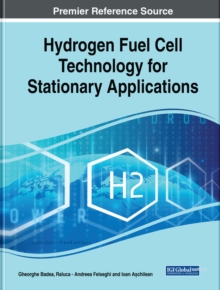 Hydrogen Fuel Cell Technology for Stationary Applications
1799849457 / 9781799849452
Unconventional energy sources have gained and will continue to gain an increasing share of energy systems around the world.
Today, hydrogen is recognized as a non-polluting energy carrier because it does not contribute to global warming if it is produced from renewable sources.
Hydrogen is already part of today's chemical industry, but as an energy source, its rare advantages can only be obtained with the help of technologies.
Currently, the fuel cell is considered the cleanest sustainable energy.
With the development of fuel cells, hydrogen-based energy generation becomes a reality.
Hydrogen Fuel Cell Technology for Stationary Applications is an essential publication that focuses on the advantages of hydrogen as a primary energy center and addresses its use in the sustainable future of stationary applications.
While highlighting a broad range of topics including cost expectations, production methods, and social impact, this publication explores all aspects of the implementation and dissemination of fuel cell technology in the hope of establishing a sustainable marketplace for it.
This book is ideally designed for fuel cell manufacturers, architects, electrical engineers, civil engineers, environmental engineers, advocates, manufacturers, mechanics, researchers, academicians, and students.
BIC:
TGM Materials science, THF Fossil fuel technologies, THX Alternative & renewable energy sources & technology