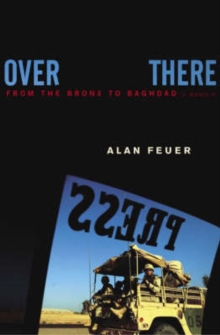 Over there : from the Bronx to Baghdad, two months in the life of a reluctant reporter
1582433275 / 9781582433271
Stock expected by 05/03/2020
A very different kind of war memoir - a wry, sardonic and uncommonly funny account of one amateurish yet principled reporter's encounter with the absurdities of the second Iraq war Highly ambitious yet deeply ambivalent about the impending war, New York Times reporter Alan Feuer was sent to the Middle East to cover the US invasion of Iraq in the spring of 2003.
He was not alone: over 700 embedded news reporters planned on locking step with the military, and multitudes more, biding their time until Baghdad fell, would follow in their wake.
In this gin-soaked yet scrupulously honest look at a reporter in wartime, Feuer describes this international media swarm, not to mention the local opportunists and unscrupulous profiteers, to exhilarating and profound effect.
In these pages you'll meet a desert Donald Trump, the stiletto-heeled Rania (who'll bribe aborder guard or introduce you to the Queen - all for the right price) as well as the Times bureau chiefs who decide what, and how much of it, is fit to print.
Clear-eyed and ever cognizant of the moral quicksand that surrounds him, Feuer recounts the interactions that form the news in stylish prose wedded to a wry, dry wit.
BIC:
1FBQ Iraq, BGH Biography: historical, political & military, HBJF1 Middle Eastern history, HBLW3 Postwar 20th century history, from c 1945 to c 2000, JW Warfare & defence