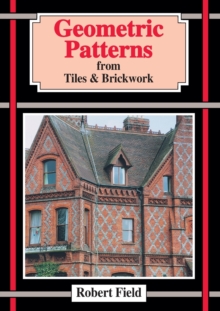 Geometric Patterns from Tiles and Brickwork
1899618120 / 9781899618125
Bricks and tiles are two of the most universal and ancient building materials and they are able to combine tremendous versatility with the economies and advantages of mass production of standard units.
They are employed in repetitive arrangements both to give strength to the structure and to cover surfaces, leading to many different kinds of bonds and styles of surface patterning.
Whether you raise your eyes upwards or drop them to look at floors or pavements, there are patterns to be seen and this book draws attention to them.
Full of clear colour photographs, and drawings to analyse them, this book will provide designers and artists with a wealth of ideas.
BIC:
PBM Geometry, YNA Art: general interest (Children's / Teenage), YQM Educational: Mathematics & numeracy