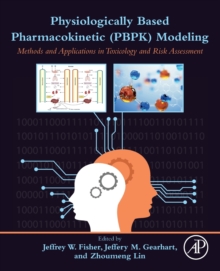 Physiologically Based Pharmacokinetic (PBPK) Modeling : Methods and Applications in Toxicology and Risk Assessment
0128185961 / 9780128185964
Usually dispatched within 4 weeks
Physiologically Based Pharmacokinetic (PBPK) Modeling: Methods and Applications in Toxicology and Risk Assessment presents foundational principles, advanced techniques and applications of PBPK modeling.
Contributions from experts in PBPK modeling cover topics such as pharmacokinetic principles, classical physiological models, the application of physiological models for dose-response and risk assessment, the use of in vitro information, and in silico methods.
With end-of-chapter exercises that allow readers to practice and learn the skills associated with PBPK modeling, dose-response, and its applications to safety and risk assessments, this book is a foundational resource that provides practical coverage of PBPK modeling for graduate students, academics, researchers, and more.
BIC: