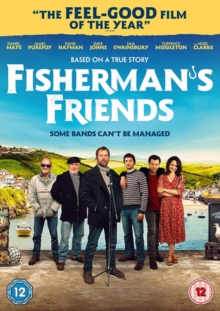 (12) Suitable for 12 years and over.
British comedy drama based on a true story. While on a stag weekend in Cornwall, London music executive Danny (Daniel Mays) is tasked with signing a group of local fishermen who perform together as part-time sea shanty singers.
Despite the uphill challenge of convincing all of the ten men, who want no part of fame or fortune, to sign with him, Danny embeds himself in the community and succeeds, only to find out from his boss that the idea to sign them was just a big joke.
Unwilling to go back on his word, Danny attempts to convince another label to offer them a real contract.
The cast also includes James Purefoy, Tuppence Middleton and David Hayman.