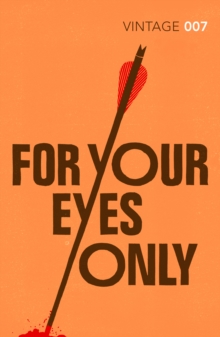 For your eyes only
0099576945 / 9780099576945
Reprint. Originally published: London: Jonathan Cape, 1960.
There is only one Bond. Catch up on the classic adventure before the release of No Time To Die. Who killed an elderly couple in their Caribbean home?
M knows exactly who did it, but the murderers will most likely escape through a twisted net of global politics. The solution? M. calls in a personal favour from a certain licensed killer who understands the kind of rough justice needed.
Bond soon discovers he's not the only one on the hunt, and the lines between revenge and justice become blurred... Also includes the stories that inspired the films Quantum of Solace and From a View to a Kill 'Bond is a hero for all time' Jeffrey Deaver
BIC: