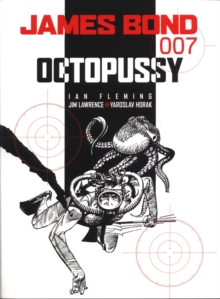 Octopussy
1840237430 / 9781840237436
Bond is back! After 10 years out of print, the world's greatest secret agent returns, in two classic adventures brought together in a deluxe James Bond collectors' library paperback edition!
When an old friend's body is found in the Alps 20 years after he disappeared, James Bond quickly finds himself caught between Nazi gold, the Chinese Tongs and the eight-armed embrace of Octopussy! And Bond encounters more mortal danger beneath the waves whilst trailing a missing submarine in The Hildebrand Rarity!
The second volume in this series contains an exclusive introduction from Octopussy herself, Maud Adams, and background material on the history of James Bond!
BIC: