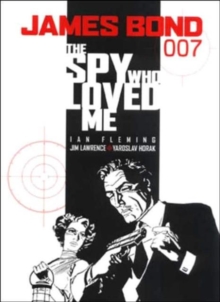 The spy who loved me
184576174X / 9781845761745
30 cm ca. 128 p. : chiefly ill.
The legend continues! Stand by for more adventures with the world's greatest secret agent, as some of his most thrilling missions are collected for the first time ever!
When a Canadian test pilot is blackmailed by a revitalised S.P.E.C.T.R.E., Bond is called in to help - but a treacherous girlfriend is preparing to put him in the line of fire! And as if that weren't enough, Bond becomes embroiled in an insurance scam which quickly becomes a lethal game of cat and mouse!
This new edition also collects the very first post-lan Fleming Bond strip, The Harpies!
Not only that, it also features a new introduction, an exclusive interview with writer Jim Lawrence, and the first part of a feature examining the post-Fleming comics!
BIC: