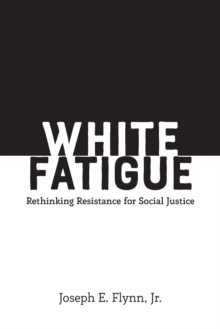 White Fatigue : Rethinking Resistance for Social Justice (New ed)
1433158957 / 9781433158957
150 x 225 mm, 290 grams 178 pages
White Fatigue: Rethinking Resistance for Social Justice explores how, despite the pleas and research of critical scholars, what passes for multicultural education in schools is often promotion of human relations and tolerance rather than a sustained critical examination of how race and racism shape social, political, economic, and educational opportunities for various groups, both historically and currently.
Simultaneously, our nation's social mores have changed over time and millions of White Americans find racism morally reprehensible.
This book illustrates that despite that shift, it is not uncommon to experience White Americans-in classrooms and other spaces-struggling to understand how racism functions.
This struggle is often talked about as White resistance, White guilt, and White fragility.
White fatigue is an idea that helps explain and differentiate this struggle for better understanding among White folks who feel racism is wrong but do not yet have an understanding of how racism functions.
White Fatigue: Rethinking Resistance for Social Justice ultimately argues that if we are to advance our national conversation on race, educators must be willing to define reactions to conversations about race with more nuances, lest we alienate potential allies, accomplices, and leaders in the fight against racial injustice.
BIC:
JFFJ Social discrimination & inequality, JFSL Ethnic studies, JHBD Population & demography, JNA Philosophy & theory of education, JNC Educational psychology, JNK Organization & management of education