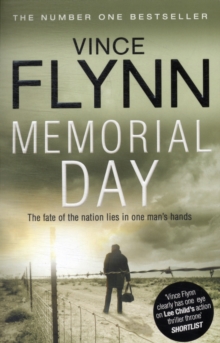 Memorial Day
1849835810 / 9781849835817
Usually dispatched within 4 weeks
Reprint. Originally published: 2004.
THE NEW YORK TIMES NUMBER ONE BESTSELLER When a spike in CIA intelligence suggests a major terrorist attack planned for Memorial Day, the president orders Mitch Rapp, his top counterterrorism operative, to pull out all the stops. Rapp immediately leaves for Afghanistan where he leads the ultra secret counterterrorism Special Forces unit on a daring commando raid across the border into Northern Pakistan.
Their target: an al-Qaeda stronghold. Within a subterranean room, Rapp and his team discover a treasure trove of maps, computers, files and bills of lading for multiple freighters heading to US ports - all pointing to plans for a catastrophic attack on Washington DC. Information is quickly relayed back to CIA headquarters, andin a few hours, the freighters have been located and the danger averted. Or has it? To Mitch Rapp, the whole operation seemed just a bit too easy.
Following his instincts on a quest to unearth the whole truth, Rapp makes a truly terrifying discovery - and with Memorial Day closing fast, he must find a way to prevent a disaster of unimaginable proportions ... AMERICAN ASSASSIN, book one in the series, is soon to be a MAJOR MOTION PICTURE starring Dylan O'Brien (Maze Runner), Taylor Kitsch (True Detective) and Michael Keaton. Praise for the Mitch Rapp series 'Sizzles with inside information and CIA secrets' Dan Brown 'A cracking, uncompromising yarn that literally takes no prisoners' The Times 'Vince Flynn clearly has one eye on Lee Child's action thriller throne with this twist-laden story. . . instantly gripping' Shortlist 'Action-packed, in-your-face, adrenalin-pumped super-hero macho escapist fiction that does exactly what it says on the label' Irish Independent 'Mitch Rapp is a great character who always leaves the bad guys either very sorry for themselves or very dead' Guardian
BIC: