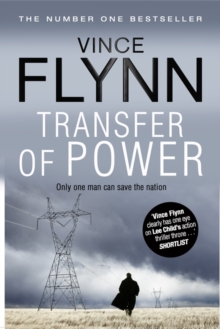 Transfer of power
1849834733 / 9781849834735
Reprint. Originally published: New York: Pocket, 1999; London: Simon & Schuster, 2000.
THE NEW YORK TIMES NUMBER ONE BESTSELLER On a busy Washington morning, amid the shuffle of tourists and the brisk rush of government officials, the stately calm of the White House is shattered in a hail of gunfire.
A group of terrorists has descended on the Executive Mansion, and gained access by means of a violent massacre that has left dozens of innocent bystanders murdered.
Through the quick actions of the Secret Service, the president is evacuated to his underground bunker - but not before almost one hundred hostages are taken. While the politicians and the military leaders argue over how to negotiate with the terrorists, one man is sent to break through the barrage of panicked responses and political agendas surrounding the crisis.
Mitch Rapp, the CIA's top counterterrorism agent, makes his way into the White House and soon discovers that the president is not as safe as Washington's power elite had thought. And, in a race against time, he makes a chilling discovery that could determine the fate of America - and realizes that the terrorist attack is only the beginning of a master scheme to undermine an entire nation. AMERICAN ASSASSIN, book one in the series, is soon to be a MAJOR MOTION PICTURE starring Dylan O'Brien (Maze Runner), Taylor Kitsch (True Detective) and Michael Keaton. Praise for the Mitch Rapp series 'Sizzles with inside information and CIA secrets' Dan Brown 'A cracking, uncompromising yarn that literally takes no prisoners' The Times 'Vince Flynn clearly has one eye on Lee Child's action thriller throne with this twist-laden story. . . instantly gripping' Shortlist 'Action-packed, in-your-face, adrenalin-pumped super-hero macho escapist fiction that does exactly what it says on the label' Irish Independent
BIC: