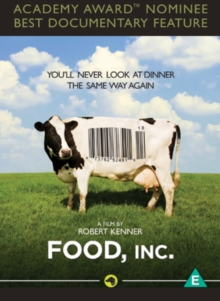 Food, Inc.
Eric Schlosser, author of the bestselling book 'Fast Food Nation', presents this documentary critique of America's corporate controlled food industry.
Controlled primarily by a handful of profit-driven multinational companies, the global food production business has become increasingly based on advances in science and technology, with wide-ranging and often shocking side effects.
This film looks at the real price paid by consumers for the cheap, sanitised, over-packaged food that forms the bulk of the modern American diet.