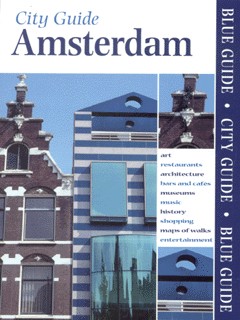 0713646683 / 9780713646689
Usually dispatched within 2 weeks
20 cm 214p. : ill., facsim., maps (some col.), plans, port
Maps on inside covers. Previous ed.: 1993.
This is a new look at Amsterdam from the glories of Rembrandt, Frans Hals and Van Gogh to the White Tooth Shop, the Cat Boat and the Torture Museum.
Information is included on five walks, each with a map which reveal the city's history and cultural heritage through its architecture and museum collections.
The book recommends hotels, the best restaurants, bars, cafes and clubs, music and theatre, suggests where to shop for flowers, antiques and diamonds and gives information on out-of-the-city trips in search of cheese, tulips, castles and windmills.
BIC: