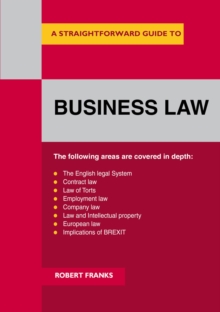 A Straightforward guide to business law (Revised edition)
1847167063 / 9781847167064
Usually dispatched within 2 weeks
This latest publication in the Straightforward Guides Series - A Guide to Business Law - is a comprehensive introduction to the law as it affects the business environment.
The areas that affect business specifically are the English Legal system generally, contract law, employment law and company law.
Also important is the law of intellectual property. It includes the implications for businesses due to Brexit as well.
BIC: