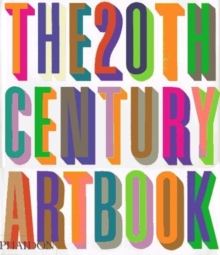 The 20th-century art book
0714835420 / 9780714835426
Stock expected by 26/11/2019
30 cm 512p. : ill. (chiefly col.)
Following in the tradition of Phaidon's "The Art Book", this is an illustrated dictionary which presents in alphabetical order the work of 500 great artists from the 20th century.
Each artist is represented by a full-page colour plate of a key work and a short text about the work of the artist.
From figures such as Monet, Cezanne, Picasso and Dali at the beginning of the century to Pollock, Beuys and Hockney in the middle years, to innovative contemporary artists including Hirst and Koons, this dictionary provides a comprehensive listing from A-Z.
The book reveals the works that make up the art of this century, including oil paintings, watercolours, prints, collages, sculptures, ready-mades, installations, performances and videos.
Full glossaries of terms and artistic movements are provided, alongside a directory of public museums and galleries where the works can be seen.
Detailed cross-referencing of artists, styles and subject matter completes this reference, which is suitable for teenagers and adults alike.
BIC:
3JJ 20th century, ACX History of art & design styles: from c 1900 -, GBC Reference works