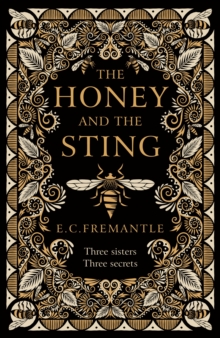 The honey and the sting
071818050X / 9780718180508
Be drawn into this compelling, transfixing novel about the bond between three sisters from the author of The Poison BedThree sisters. Three secrets. Three ways to fall . . . England, 1628. Forcibly seduced by the powerful George Villiers, doctor's daughter Hester is cast aside to raise her son alone and in secret.
She hopes never to see Villiers again. Melis's visions cause disquiet and talk. She sees what others can't - and what has yet to be.
She'd be denounced as a witch if Hester wasn't so carefully protective. Young Hope's beauty marks her out, drawing unwelcome attention to the family.
Yet she cannot always resist others' advances. And her sisters cannot always be on their guard. When Villiers decides to claim his son against Hester's wishes, the sisters find themselves almost friendless and at his mercy. But the women hold a grave secret - will it be their undoing or their salvation?Because in the right hands, a secret is the deadliest weapon of all . . . 'Fremantle builds the tension with delicious skill in this page-turning thriller' Times'Wonderfully inventive and darkly satisfying, this story of three sisters resonates with myth and mystery' Andrew Taylor, bestselling author of The Ashes of London'A lush, thrilling page-turner humming with its own exquisite dark beauty.
I loved it!' Eve Chase, author of The Glass House'Gripping and page-turning.
Propels a trio of vivid women towards their complex destinies . . . Hugely enjoyable' V.B. Grey, author of the forthcoming Tell Me How It Ends
BIC:
3JD c 1600 to c 1700, 5S Of specific Gay & Lesbian interest, FFH Historical mysteries, FH Thriller / suspense, FV Historical fiction