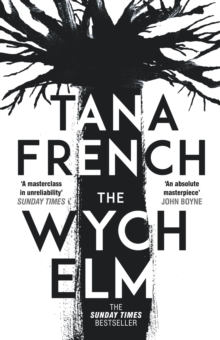 The wych elm
0241379504 / 9780241379509
Stock expected by 28/02/2019
'AN ABSOLUTE MASTERPIECE' John Boyne 'One of the most compulsive psychological mysteries since Donna Tartt's The Secret History . . . impossible to put down' The Times 'Terrific - terrifying, amazing, and the prose is incandescent' Stephen King' From one of the greatest writers of the century comes a landmark novel of huge ambition. ________________________________________WHAT DO WE HIDE INSIDE OURSELVES?One night changes everything for Toby.
He's always led a charmed life - until a brutal attack leaves him damaged and traumatised, unsure even of the person he used to be.
He seeks refuge at his family's ancestral home, the Ivy House, filled with memories of wild-strawberry summers and teenage parties with his cousins. But not long after Toby's arrival, a discovery is made: a skull, tucked neatly inside the old wych elm in the garden. As detectives begin to close in, Toby is forced to examine everything he thought he knew about his family, his past, and himself. A spellbinding standalone from a literary writer who turns the crime genre inside out, The Wych Elm asks what we become, and what we're capable of, if we no longer know who we are. ________________________________________'To say Tana French is one of the great thriller writers is really too limiting.
Rather she's simply this: A TRULY GREAT WRITER' Gillian Flynn'French offers a masterclass in unreliability . . . dissolving the boundaries between genre and literary fiction' Sunday Times 'The finest crime writer around right now' Mail on Sunday'A brilliant examination of male privilege and family secrets' Guardian'Gripping and suspenseful, with more twists than a rollercoaster, The Wych Elm is a MAGNIFICENT NOVEL' John Boyne'HER BEST BOOK.
Really, it is not a crime novel: as ever, Tana's scope is so much broader than that' Gillian McAllister'Another one of her rich psychological thrillers that will work its way under your skin' Lucy Mangan, Stylist'Tana French's best and most intricately nuanced novel yet. . . Get ready for the whiplash brought on by its final twists and turns' The New York Times'I DROP EVERYTHING for a new Tana French book - feign illness, cancel plans and miss deadlines - and it's always worth it.
This mystery about family, memory and the cracks in both will haunt you for a long, long time' Erin Kelly 'The Trespasser contains the most tense and serpentine interrogation scenes outside of John le Carre' Mark Lawson, Guardian
BIC: