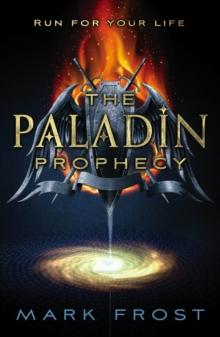 The paladin prophecyBook 1
0552565318 / 9780552565318
Reprint. Originally published: London: Doubleday, 2012.
Will West is careful to live life under the radar. At his parents' insistence, he's made sure to get mediocre grades and to stay in the middle of the pack on his cross-country team.
Then Will slips up, accidentally scoring off the charts on a nationwide exam, and he is recruited by an exclusive and mysterious prep school - the best school no one's ever heard of, with technology the likes of which no one's ever seen.
At the same time, coincidentally - or not so - Will realizes he's being followed by men in dark hats, driving black sedans who pose a terrifying threat to his family.
What follows is a series of events and revelations that places Will smack in the middle of a millennia old struggle between titanic forces . . .
BIC:
5AN Interest age: from c 12 years, YFCB Thrillers (Children's / Teenage)