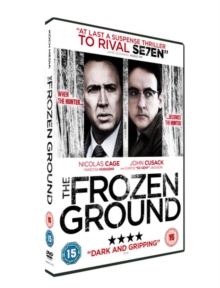 (15) Suitable for 15 years and over.
Serial killer thriller starring Nicolas Cage and John Cusack.
A ruthless killer has been burying his victims near Anchorage, Alaska for over ten years but local police are clueless as to the murderer's identity.
When local stripper Cindy Paulson (Vanessa Hudgens) escapes a brutal attack by hunter Robert Hansen (Cusack), Detective Jack Halcombe (Cage) begins his investigation into the case.
With Cindy as his guide and tension high in the community he must act quickly before another victim falls prey to the killer...
Interviews: Cast and crew