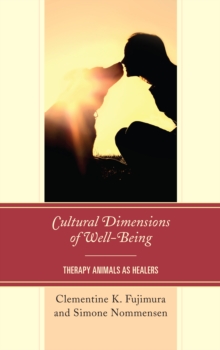 Cultural dimensions of well-being : therapy animals as healers
1498541275 / 9781498541275
This book presents a cultural history of human-animal relations in Germany, Japan, Russia and the United States, with a focus on the uses of animals for comfort, healing and in developing a sense of well-being.
Fujimura and Nommensen discuss the contexts in which the culture of wellbeing has developed and incorporated alternative therapies with animals.
The authors turn to qualitative research conducted over a period of two years in veterinary clinics, hospices, reading programs, search and rescue organizations as well as an extensive review of existing literature on cultural studies of human-animal relations to inform their analysis of complex ways in which humans and animals interact.
The extent to which animals are accepted either as members of society or, in contrast, as mere material possessions poses a cultural contradiction leading to questions of the ethical treatment of animals.
BIC:
JHM Anthropology, JHMC Social & cultural anthropology, ethnography