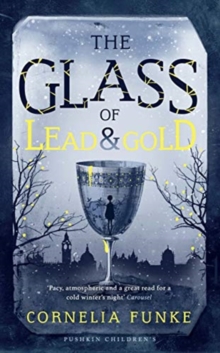 The glass of lead & gold
1782692096 / 9781782692096
18 cm 90 pages : illustrations (black and white)
Reprint. Originally published: 2018.
In a land of elves, mermaids and trolls, true magic is where you least expect it... In the snow-covered city of Londra, young Tabetha survives by finding treasures in the mudbanks of the river Themse.
On Christmas Eve, a sinister stranger asks her to keep her eyes open for a priceless, long-lost magical object: the Glass of Lead and Gold. As word of the Glass spreads across the city, Tabetha finds herself with some unlikely companions, not least a one-armed girl and a rather impressive soup chef.
But will Tabetha discover that there are even greater fortunes to be found than the magical Glass?
BIC:
1DBKESL London, Greater London, 5AL Interest age: from c 10 years, YFB General fiction (Children's / Teenage), YFC Adventure stories (Children's / Teenage), YFH Fantasy & magical realism (Children's / Teenage)