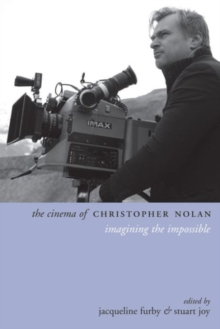 The cinema of Christopher Nolan : imagining the impossible
0231173970 / 9780231173971
24 cm xiii, 274 pages : illustrations (black and white)
Postgraduate, Research & Scholarly Learn More
Undergraduate
Over the past fifteen years, writer, producer and director Christopher Nolan has emerged from the margins of independent British cinema to become one of the most commercially successful directors in Hollywood.
From Following (1998) to Interstellar (2014), Christopher Nolan's films explore philosophical concerns by experimenting with nonlinear storytelling while also working within classical Hollywood narrative and genre frameworks.
Contextualizing and closely reading each of his films, this collection examines the director's play with memory, time, trauma, masculinity, and identity, and considers the function of music and video games and the effect of IMAX on his work.
BIC: