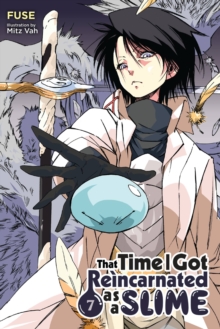 That time I got reincarnated as a slimeVolume 7
197530120X / 9781975301200
21 cm 288 pages : illustrations
Translated from the Japanese.
News of demon lordClayman's defeat by Rimuru shakes the Holy Empire of Lubelius to its core,especially since the Chief Knight of their Holy Imperial Guard, HinataSakaguchi, had once attacked Rimuru not long ago.
In an attempt to avoid totalwarfare at all costs, Hinata shoulders the blame for all the bloodshed anddecides of her own accord to head for Tempest...!
BIC: