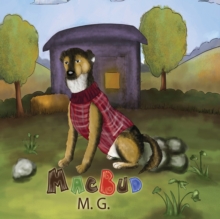 MacBud
1786126508 / 9781786126504
Usually dispatched within 4 weeks
MacBud is a special Border Collie who comes from a long line of champions.
From the moment that he was born, there were high hopes that one day he would take the title of Champion Sheepdog from the MacWolf canine clan.
The rivalry between the human clans, which used to be resolved on the battlefield, is now fought out in the sheepdog competitions.
Winning the National Championship is equivalent to winning the battles of the past.
MacBud is at the centre of the struggle for the championship, and he becomes the victim of a dastardly plot by the MacWolf clan-and their human masters-to get rid of him before he can win the title.
MacBud will need to be strong, brave, and resolute if he is going to survive.
BIC: