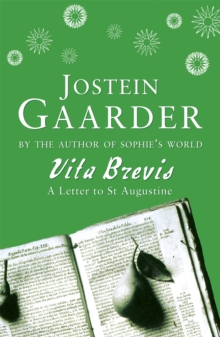 Vita brevis : a letter to St Augustine
0753804611 / 9780753804612
Reprint. Originally published: London: Phoenix House, 1997.
*From the bestselling author of "Sophie's World", this is a classic love story, beautifully told. *"Sophie's World has now sold over 10 million copies. *"The Christmas Mystery" has just hit the Sunday Times bestseller list.
A box of Ltin manuscripts comes to light in an Argentine flea market.
An apocyphral invention by some 17th or 18th century scolar, or a transcrpit of what it appears to be - a hitherto unheard of letter to St Augustine to a woman he renounced for chastity?
VITA BREVIS is both an entrancing human document and a fascinating insight into the life and philosophy of St.Augustine.
Gaarder'sinterpretation of Floria's letter is as playful, inventive and questioning as Sophie's World.
BIC: