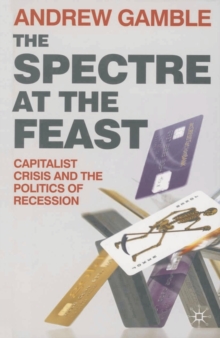 The spectre at the feast : capitalist crisis and the politics of recession
023023075X / 9780230230750
Stock expected by 17/04/2020
After a long feast of prosperity in the western world, the crisis in the financial markets has conjured up an old spectre - the spectre of capitalist crisis, which many thought had been finally exorcised.
On past experience, a full-blown capitalist crisis would bring with it the threat of slump, collapse, polarisation, conflict, and even war, spreading to all parts of the global economy - hence the great efforts being made to contain the present downturn.
This important new book by a leading authority sets the financial crisis of 2007/8 in historical context and assesses its global consequences, how far it might go, and what is to be done.
BIC: