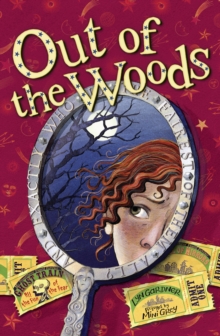 Out of the woods
0552572071 / 9780552572071
Usually dispatched within 4 weeks
20 cm 368 pages : illustrations (black and white)
Reprint. Originally published: London: David Fickling, 2009.
The fun fair is in town! With its clouds of pink candyfloss and whirling big wheel, what child could resist such temptation?
Little do the Eden sisters know that they are being lured into a wicked witch's lair . . . Barely escaping from a deadly game of hide-and-seek in the enchanted fair, our three heroines flee through the woods, with several ravenous wolves and a sweet-toothed lion hot on their heels.
But now they face their biggest challenge yet. Will the Eden sisters ever truly be out of the woods?
BIC:
5AK Interest age: from c 9 years, YFB General fiction (Children's / Teenage)