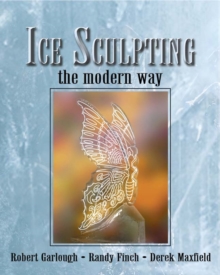 Ice sculpting the modern way
1401804055 / 9781401804053
Step-by-step photographs take the reader through each sequential step in producing highly innovative, but practical, ice sculptures.
Whether you are a novice or an accomplished artist, this book features the most current techniques in 2003, including power tools and ice fusion for a unique presentation.
The authors discuss the art of sculpting in an insightful and instructive manner with exercises for the you to improve your technique.
A comprehensive glossary of terms helps the reader learn the jargon of the field.
BIC:
Title Unavailable: Out of Print