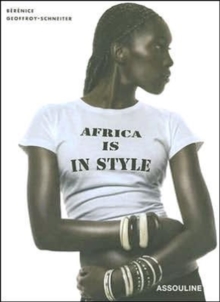 Africa is in style
2843238005 / 9782843238000
23 cm 79 p. : ill. (chiefly col.)
It is not unusual to see the colors and hear the rhythms of Africa at runway shows in Paris, New York, or Milan.
But despite its influence on Western designers, African fashion is still struggling to make itself known.
With the ambitious goal of reinventing urban fashion, many young African designers are breaking away from the expectations imposed on them to infuse ethnic and folkloric themes into their work.
This book brings together archival images, illustrations, and photographs to paint a lively picture of this constantly evolving world, featuring designers and labels including Alphadi, Xule Bet, Oumou Sy, Juliette Ombang, Mickael Kra, and more.
BIC: