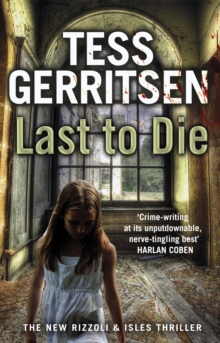 Last to die
0553820524 / 9780553820522
Reprint. Originally published: 2012.
'Suspense doesn't get much smarter than this' Lee ChildMurder.
That's what they all have in common. Detective Jane Rizzoli and Forensic Pathologist Maura Isles find themselves locked inside a high-security boarding school along with the students.
They are told it's for their own safety. The school has been set up to provide a place of sanctuary for chidren who have lost their families in violent circumstances.
But now there has been a murder within the grounds. Does the threat come from outside...or from within?'Crime-writing at its unputdownable, nerve-tingling best' Harlan Coben
BIC: