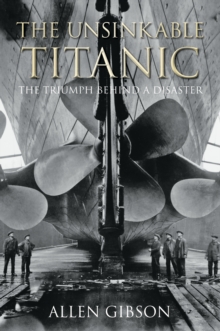 The unsinkable Titanic : the triumph behind a disaster
0750981199 / 9780750981194
24 cm 320 pages : illustrations (black and white)
Reprint. Originally published: 2012.
In this unparalleled investigation that deconstructs the modern hindsight that has tainted Titanic's legacy, Allen Gibson presents a comprehensive history with a refreshing argument, that Titanic represented a considerable achievement in maritime architecture.
Telling the story of the `unsinkable' ship against a backdrop of a tumultuous and rapidly emerging technological world, he exposes the people and the circumstances that contributed to the disaster, and the blame that went on in its aftermath.
This expanded edition further unravels the mindset that willfully dispatched the world's largest ship out to sea with a famously deficient supply of lifeboats, and lays bare the technology so dramatically destroyed.
BIC:
1QSAN North Atlantic, 3JJC c 1900 - c 1914, HBTM Maritime history