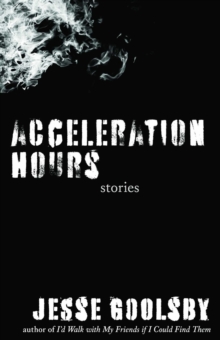 Acceleration Hours : Stories
194890862X / 9781948908627
From the author of the critically-acclaimed novel, I'd Walk with My Friends If I Could Find Them, Jesse Goolsby's Acceleration Hours is a haunting collection of narratives about families, life, and loss during America's twenty-first-century forever wars.
Set across the mountain west of the United States, these fierce, original, and compelling stories illuminate the personal search for human connection and intimacy.
From a stepfather's grief to an AWOL soldier and her journey of reconciliation to a meditation on children, violence, and hope.
Acceleration Hours is an intense yet necessary portrayal of the many voices living in a time of perpetual war.
BIC:
FA Modern & contemporary fiction (post c 1945), FJM War & combat fiction, FYB Short stories