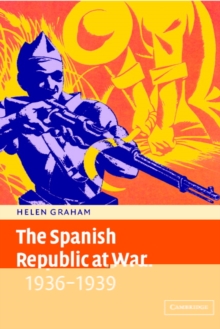 The Spanish Republic at war, 1936-1939
052145932X / 9780521459327
Usually dispatched within 4 weeks
23 cm xiv, 472 p., [18] p. of plates : ill.
general Learn More
research & professional
academic/professional/technical
This is a new and comprehensive analysis of the forces of the Spanish left - interpreted broadly - during the civil war of 1936 9, and the first of its kind for more than thirty years.
The book argues two crucial propositions. First, that the wartime responses (and limitations) of the Spanish left - republicans, socialists, communists and anarcho-syndicalists - can be understood only in relation to their pre-war experiences, world views, organisational structures and the wider Spanish context of acute uneven development which had moulded their organisations over previous decades.
Second, that the overarching influence that shaped the evolution of the Republic between 1936 and 1939 was the war itself: the book explores the complex, cumulative effects of a civil war fought under the brutally destabilising conditions of an international arms embargo.
BIC:
1DSE Spain, 3JJG c 1918 to c 1939 (Inter-war period), HBJD European history, HBLW 20th century history: c 1900 to c 2000, HBTB Social & cultural history, HBW Military history, JPF Political ideologies