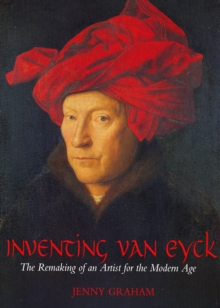 Inventing van Eyck : the remaking of an artist for the modern age
1845207777 / 9781845207779
Stock expected by 23/04/2021
25 cm x, 259 p., [16] p. of plates : ill. (some col.)
Van Eyck is now seen as the artist who bridged the gap between the medieval and the modern.
His story is the story of modern art - the turbulent clash of ideologies, the shifting and making of taste, the perfect timing of historical event and technological change, the politics of the art world and the cult of celebrity.
The Enlightenment had quietly placed Van Eyck in the Gothic tradition.
Then Napoleon looted panels of his masterwork, the Ghent altar-piece, and took them back to the Louvre.
Now, centre stage in the greatest art gallery of the time, interest in the work of Van Eyck exploded across Europe.
The 19th Century saw Van Eyck mania with ever-more fanciful tales in the press of his life as monkish painter, murderer, arsonist, and inventor of oil-painting, with Van Eyck carpets and mirrors, scenes from his life and cheap colour prints of his work for popular consumption, and with the claiming of Van Eyck as the first Pre-Raphaelite.
Today, Van Eyck is regarded as the first realist painter, with popular and scholarly attention now shifted from the altar-piece to the riddle of his celebrated Arnolfini marriage portrait."Inventing Van Eyck" tells the extraordinary story of the making of an artist for the modern age.
BIC:
ACN History of art & design styles: c 1400 to c 1600, AGB Individual artists, art monographs, JFCX History of ideas