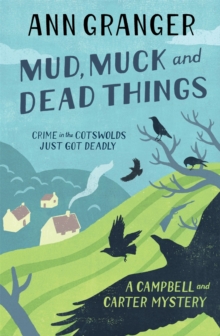 Mud, muck and dead things
0755320530 / 9780755320530
Stock expected by 16/04/2021
The first Campbell and Carter mystery from one of the nation's best-loved crime writersLucas Burton hates the countryside.
To him it's nothing but mud, muck and dead things. And he's right. When he turns up at a deserted farm in the middle of nowhere hoping to conduct a business deal he stumbles across the body of a girl. And that's just the start of his bad luck: Penny Gower from the local stables has spotted his silver Mercedes leaving the scene of the crime.
Suddenly, for Lucas, things are looking very bleak indeed...
Inspector Jess Campbell is on the case, but with few leads and a new superintendent, Ian Carter, breathing down her neck, she's beginning to feel the pressure.
Then another dead body is found...
BIC: