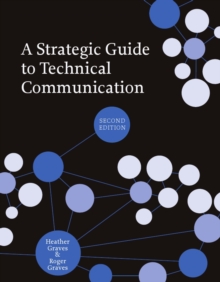 A Strategic Guide to Technical Communication (2 ed)
1554811074 / 9781554811076
Stock expected by 10/04/2020
A Strategic Guide to Technical Communication incorporates useful and specific strategies for writers to create aesthetically appealing and usable technical documentation.
These strategies have been developed and tested on a thousand students from a number of different disciplines over twelve years and three institutions.
The second edition adds a chapter on business communication, reworks the discussion on technical style, and expands the information on visual communication and ethics into free-standing chapters.
The text is accompanied by a passcode-protected website containing materials for instructors (PowerPoint lectures, lesson plans, sample student work, and helpful links).
BIC: