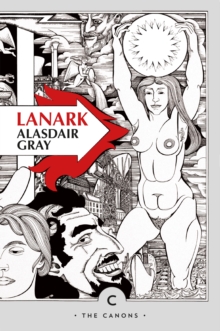 Lanark : a life in four books (New edition)
Part of the CANONS series
1782117148 / 9781782117148
Reprint. Published in Scotland. This edition originally published: 2007.
'Probably the greatest novel of the century' Observer'Remarkable' William BoydLanark, a modern vision of hell, is set in the disintegrating cities of Unthank and Glasgow, and tells the interwoven stories of Lanark and Duncan Thaw.
A work of extraordinary imagination and wide range, its playful narrative techniques convey a profound message, both personal and political, about humankind's inability to love, and yet our compulsion to go on trying. First published in 1981, Lanark immediately established Gray as one of Britain's leading writers.
BIC: