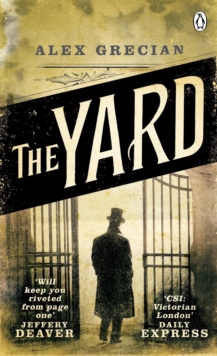 The yard
0241958911 / 9780241958919
Reprint. Originally published: London: Michael Joseph, 2012.
If you were fascinated by The Five, you'll love this gripping and atmospheric historical thriller set in Victorian London in the wake of Jack the Ripper. A killer is haunting London's streets . . . A year after Jack the Ripper claimed his last victim, London is in the grip of a wave of terror.
The newly formed Murder Squad of Scotland Yard battles in vain against the tide of horror. When the body of a detective is found in a suitcase, his lips sewn together and his eyes sewn shut, it becomes clear that no one is safe from attack.
Has the Ripper returned - or is a new killer at large? And for Walter Day, the young policeman assigned the case, is time running out?Praise for The Yard:'If Charles Dickens isn't somewhere clapping his hands for this one, Wilkie Collins surely is.' New York Times
BIC: