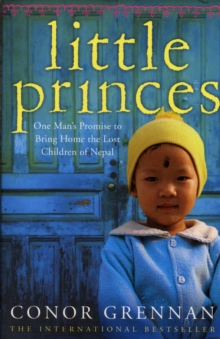 Little Princes : one man's promise to bring home the lost children of Nepal
0007354185 / 9780007354184
Usually dispatched within 2 weeks
20 cm 308 p., [16] p. of plates : col. ill., maps, col. ports.
Originally published: New York: William Morrow, 2010; London: HarperCollins.
The riveting story of Conor Grennan's year in Nepal reads like a cross between Into Thin Air and Three Cups of Tea.
While volunteering at an orphanage, Conor discovers that the children are not orphans: they are trafficked.
Despite the danger, Conor treks up dirt paths with photographs of the children, miraculously reuniting dozens of families. It's 2006 and Nepal is a country torn apart by war, greed and corruption.
Caught in the middle are the Nepalese children, snatched and sold into slavery, the kidnappers promising their families that they will be taken to a safe haven from where they will eventually return.
Some of the luckier ones are finally dumped in an orphanage, only to be found by Conor, an unlikely philanthropist.
Conor's search for intrepid adventure on the cusp of 30 soon becomes a dangerous and haphazard mission, buoyed by the energy and adoration of the children. Conor nevertheless vows to do everything he can, including risk his own life, to bring these lost children back to their families.
The process is painstaking and chaotic, involving weeks of trekking across inhospitable peaks and surmounting the infinite cultural and language barriers, but the children's raucous happiness on seeing photos of their parents after years of separation, abandonment and fear make the wounds, the danger, the freezing cold and the food poisoning pale into insignificance. An epic thriller and also a love story, Little Princes is as full of life and hope as the children Conor's organisation, Next Generation Nepal, continues to save every day.
BIC: