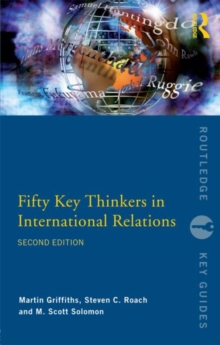 Fifty key thinkers in international relations (2nd ed)
041577571X / 9780415775717
Usually dispatched within 4 weeks
Now in its second edition, Fifty Key Thinkers in International Relations has been thoroughly updated with several new entries and a new preface to reflect the latest developments.
There are new sections on Constructivism, International Political Theory, and English School, as well as a range of new thinkers.
They include:Samuel Huntington Christine SylvesterJurgen Habermas John RawlsBarry BuzanFully cross-referenced throughout, this book has everything for students of politics and international relations or indeed anyone who wants to gain an understanding of how nations can work together successfully.
BIC: